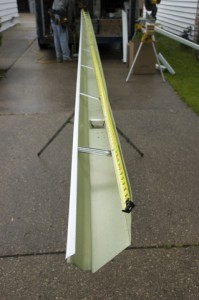 New Wave Gutters makes seamless gutters right on-site to fit your building exactly as it should. Seamless gutters are created by moving rolled sheet aluminum through a special machine which produces a perfectly formed K-style gutter in just seconds. We make every gutter to specification in either 5 inch or 6 inch sizes for residential and commercial gutter systems.
Don't Neglect Your Gutters!
Your home's weatherproofing relies greatly on a proper rain gutter system. All too often, your gutters are forgotten about.
Don't make that mistake!
Gutters will become your top priority once water damage or ice damage begins to appear as leakage into your home. The worst part is water seepage into your walls without you knowing it! This can lead very expensive, long term damage due to: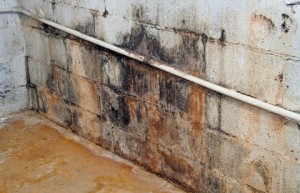 Foundation deterioration
Wood Rot
Toxic mold and mildew buildup
Termites, ants and other pests attracted to damp living conditions
Gutters control water flow from the roof to the ground by channeling water away from your home's interior/exterior surfaces and foundation. It also involves snow and ice melt as well.
It's not too late though! Give us a call today and we'll evaluate your home gutter system for free.
585-659-2892